Expanding your company or your business internationally can cause an array of legal charges to be taken into account. Some of these legal charges are closely related to a country's culture and customs. As per the laws of Dubai, any document to be submitted for legal proceedings should be translated by a legal translation office in Dubai into the official language of Dubai – Arabic. This has created an increase in demand for professional linguists at any legal translation company in Dubai who work diligently producing translated documents such as birth certificates, marriage certificates, driving licenses, property statements, etc without the loss of syntax or a change in the meaning of the documents.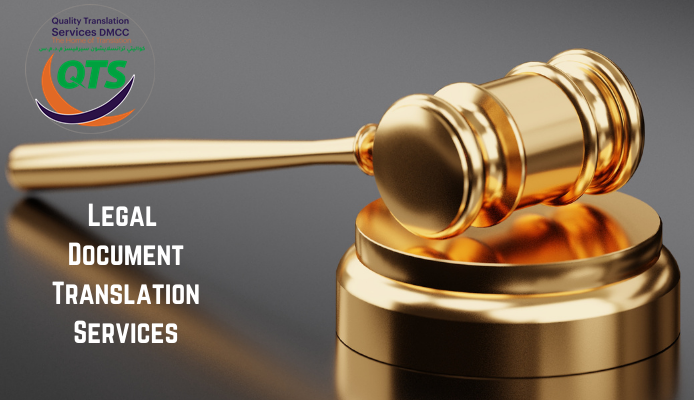 Running a quick Google search on "best legal translation company near me", "legal translation near me" or "best Arabic translation in Dubai" is guaranteed to give you an array of professionals to choose from. But, to help you filter out the results of your search, given below is a short guide on how to fund the best legal translation service in Dubai for your needs:
Expertise With Legal Documents
Not every translator is a legal translator. While approaching a legal translation company in Dubai, you must check their expertise with legal translation by doing a solid background check on their projects. The linguists at a legal translation office in Dubai should be familiar with the elements of a prose style, how prose works, and how to convey the messages without errors to the foreign readers accordingly. Linguists at a legal translation company in Dubai should be well versed in the literature of law as direct and indirect references to literary pieces in a translating subject are very common.
Combination With Automated Tools
In the digital age we live in, it is almost uncommon to find a company that does not have automated tools to ease their work and to produce quality output. This factor in the case of legal translation plays a huge role. Installation of various translation tools such as CAT will make sure that the best legal translation company in Dubai is using the right combination of manual and automation tools to prevent errors. While choosing a translation company in Dubai, you should choose a company that has the right dose of strategic automation to provide a translation that is of high caliber.
If there is one factor that the success of a translation project depends on, it is the quality of assurance of the authentic services that the legal translation company in Dubai provides. Any legal translation services in Dubai needs to follow a few control mechanisms to control the quality of their work. The approval for this baseline is what certification does for the company. An ISO certification ensures that the company has authentic and qualified teams who have mastery over the source and target languages. Thus, you should always choose an ISO-certified legal translation company in Dubai for the best legal translation.
Conclusion
If you are looking for a professional legal translation service in Dubai, we're here to tell you that your search is over! By following the brief guide mentioned above, you can find UAE- based legal translation companies that will provide you with high-quality translation for all your documents.
Get a Quote : Legal Translation Services in Dubai