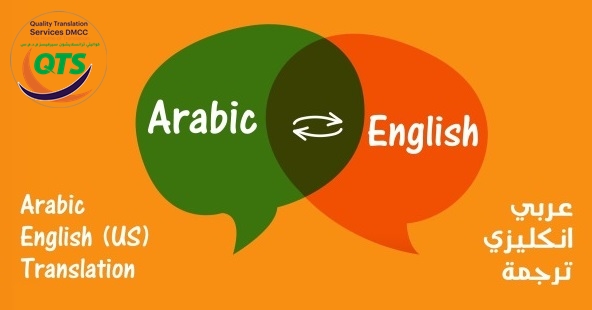 It's no surprise that you will want to localise your website for the Arabic market, when expanding to the UAE. Not just the UAE, Arabic web users constitute for about a whooping 5.2% of the internet population.
The process of modifying websites or products for Arab-speaking countries in the Middle East and North Africa is known as Arabic localization. Language translation is part of the localization process, but it's just a small part of the larger process. The most astute multinational firms tailor their websites, documents, brochures and all other business related paperwork to the unique Arab cultures they wish to reach.
Needless to mention, you will require a professional translator in Dubai, to help you with the Arabic localisation process. This precise guide will ease the process for you.
Hire a Human Translator to understand the Intricacies
It's difficult to translate English into Arabic. Arabic is a poetic language that uses indirect characterizations, idioms, and poetic terms to convey concepts and situations. Numerous notions, sentences, and expressions in English do not have a precise equivalent.
Machine translation is a popular practice among organisations since it reduces time and work when it comes to translation. However, when it comes to Arabic, you should avoid employing machine translation. Because machine translation systems are generally unable to comprehend the context of a translation, your Arabic translations will appear sloppy.
Instead, use a trained human translator to translate your text into Arabic, ensuring that your content is accurate and authentic.
Deep Rooted Understanding of the Culture
Remember that localisation will change components like language, dialect, visuals, prices, reading orientation, brand names, logos, and tag lines as needed to cater to local markets and your target audience. If it is feasible, plan ahead of time for these changes and conduct extensive market research to guarantee that your products or services will appeal to your new target market.
Failure to localise for the Arabic market can lead to cultural challenges, as Arab countries value their cultural values deeply. You should ensure that anything that doesn't cater to the culture of the country should be avoided. It is best to choose a reputed translator in Dubai, to help you with the process.
Following the Laws and Business Atmosphere
It's critical to be aware of any local regulations governing areas such as websites, social media, and advertising. The kind of language to be used in television advertisements is even regulated by some governments. Hence, it is imperative to adhere to these rules and regulations to avoid repercussions.
In Saudi Arabia it is mandatory that all corporate transactions be conducted in Arabic. This creates problems for businesses and organisations who have business documents written in English. Hence, this necessitates the collaboration with a translation agency in Dubai to translate all the paperwork in Arabic.
If you decide to localise into Arabic, you may want to consider a translation firm in UAE who is well versed with the marketing tactics based on your target customers, industry conventions, online marketplaces, expenditures, as well as in market reach. This will ensure that you fulfill your expansion goals and vision.