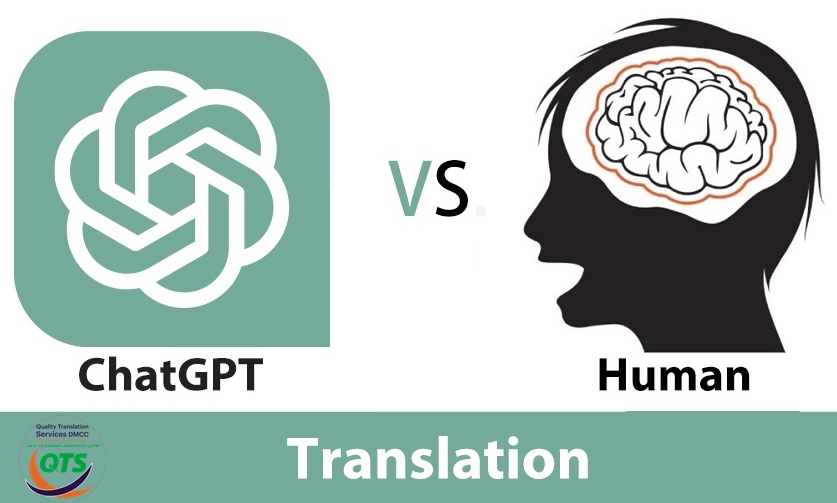 It becomes increasingly important for businesses to communicate effectively across cultures and borders as their global reach grows. Dubai, being a cosmopolitan city with a different populace, is a center of global exchange and trade. To flourish, businesses in Dubai should defeat language boundaries to take advantage of worthwhile business sectors. Using ChatGPT, an innovative language model developed by OpenAI, as a translator is one approach that has gained traction in recent years.
However there are a few central issues to consider why ChatGPT may not be the most ideal decision for all interpretation needs, and why translation offices in Dubai are as yet significant:
Accuracy: While ChatGPT is a strong language model, it may not necessarily produce translations with similar degree of accuracy as expert human translators, particularly for complex content. Translation services in Dubai have professionals who are knowledgeable in various enterprises and can give exact translations as per requirements.
Cultural Requirements : There is more to language translation than just changing words to words. It necessitates a comprehension of cultural nuances, idioms, and context, which ChatGPT might not always accurately capture. Human translators who are familiar with the cultural context of the target language are employed by translation agencies in Dubai to guarantee that the translations are culturally appropriate and relevant to the intended audience.
Industry Ability: For specialized fields like legal, medical, technical, or marketing, many Dubai businesses require translations. Proficient translation organizations frequently have translators with the acumen , guaranteeing that the translation are precise and fulfill industry guidelines. Conversely, ChatGPT may lack the specialized expertise and comprehension of industry-specific terminology.
Quality Control: In order to guarantee that translations are reviewed, edited, and proofread by multiple linguists, translation agencies frequently have robust quality assurance processes in place. Because it is an artificial intelligence model, ChatGPT may not have the same level of human oversight as other models, which may result in translation errors or inconsistencies.
Protection and Confidentiality: Businesses frequently deal with sensitive data that must be kept strictly confidential. Translation service providers in Dubai as a rule have rigid information safety efforts set up to safeguard the secrecy of client data. As an online tool, ChatGPT may raise concerns regarding data security and privacy.
Customer Service : Businesses are able to communicate with translators and collaborate with them in order to clarify requirements or address any concerns because translation agencies frequently provide individualized customer service and support. ChatGPT, being a computerized instrument, may miss the mark on the same degree of client assistance and backing, which can be urgent for businesses.
In conclusion, although ChatGPT can be a useful tool for some translation tasks, it might not be the best option for all business translation requirements. For accurate and dependable translations, professional translation agencies provide human expertise. Businesses in Dubai should evaluate their translation necessities and pick the translator that best meets their particular requirements.