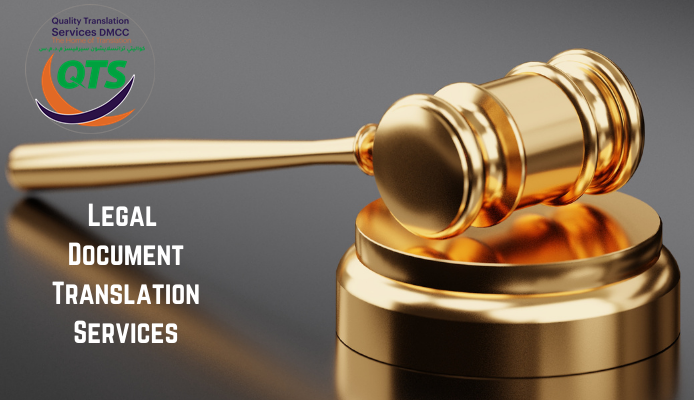 As cross-border connections continue to become increasingly important in various industry landscapes, the importance of accurate legal translations is paramount for success. Studies have found that the global legal translation services industry is expected to reach a market value of $45 billion by 2027, with a Compound Annual Growth Rate (CAGR) of 3.37%.
This article will help you navigate the dynamic landscape of legal translation services in Dubai. By the end of this guide, you will be equipped to select a legal translation company that aligns with your unique requirements and preferences.
Factors to Consider When Selecting Legal Translation Services:
1)    Accuracy and Precision
One of the most important factors to consider when selecting legal translation services is overall accuracy and precision. Legal documents with errors or misinterpretations can lead to disastrous results in the long run.
Therefore, utilizing accurate legal translations can help ensure that the intended meaning, nuances and legal validity of original documents is translated appropriately. The legal translation services that your business selects should be equipped with certifications and credentials that demonstrate their commitment to accuracy.
2)    Data Security and Encryption
As businesses become increasingly vulnerable to digital vulnerabilities and cyber-attacks, it is crucial to protect your sensitive legal data. Therefore, choosing a legal translation partner that prioritizes data security and encryption protocols is extremely important.
Ensure that the legal translation services you choose strictly adhere to confidentiality agreements and utilize innovative methods to protect legal information. This will not only help your business leverage accurate legal translations but also maintain integrity and trust.
3)    Expertise in Legal Terminology
Legal terminology can often be complex. Therefore, if you are searching for legal translation services in Dubai, it is important to find a partner familiar with legal jargon.
This can involve determining the translation service's experience in handling legal documentation within your specific industry or field of law. This can help ensure that they convey your document's message appropriately and that you are in compliance with legal regulations.
4)    Efficiency and Turnaround Time
Time is much more than just a resource- it can be the key to identifying and seeing potential opportunities. Therefore, when evaluating potential legal translation services, it is crucial to consider their efficiency and turnaround time.
Your business can evaluate this by examining their historical performance and track record. Are they able to meet their translation deadlines without sacrificing quality? Can they accommodate urgent translation requests if legal issues arise?
Striking the right balance between efficient, precise and accurate legal translations is the key to a successful partnership with a legal translation service.
Final Takeaway:
It is essential to understand that the world of law requires careful attention to detail and precision. A single word or phrase can have a significant impact on documentation and legality. Therefore, it is vital to choose a legal translation provider that values accuracy, precision, data security and efficiency.
Are you searching for legal translation services in Dubai? Contact us now.